Ukraine Research Network@ZOiS
Ukraine Research Network@ZOiS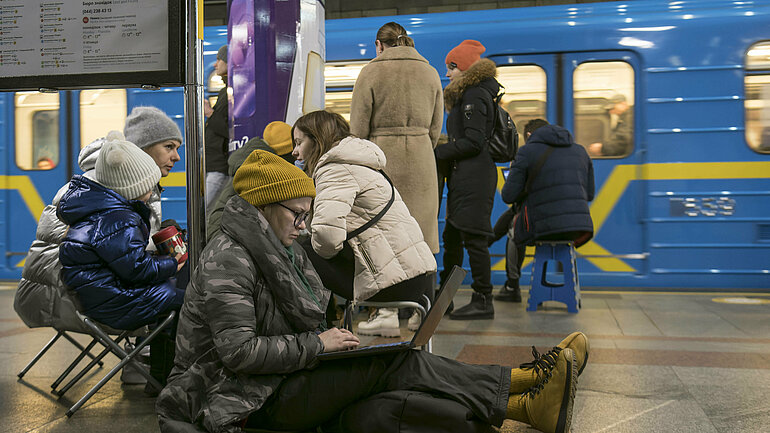 In response to the new challenges posed by Russia's war against Ukraine for research on Ukraine and Eastern Europe as a whole, ZOiS launched the Ukraine Research Network@ZOiS (UNET), a networking and transfer project funded by the German Federal Ministry of Education and Research for four years, in November 2022. UNET aims to connect social science research on Ukraine and strengthen its visibility and impact. It will bind researchers from and in Ukraine to international networks by granting fellowships to Ukrainian researchers who come to Berlin, as well as providing support for non-residential fellows who will stay in Ukraine and conduct their research locally. In order to contribute to maintaining academic potential in Ukraine and provide a basis for reconstruction, Ukrainian academic institutions will be systematically included in the network.
Another goal of the Ukraine Research Network@ZOiS is to link academic institutions and approaches from Area (in particular East European and Ukrainian) Studies, Conflict Studies and Migration Studies, which have tended to work separately to date. Russia's war against Ukraine calls for more intense scientific exchange between these fields.
The project strives to make available the expertise accumulated within the network from fellows, cooperating institutions and individual researchers to an expert audience, but also seeks engagement with the wider public through specific research communication formats. One important strategic aim is to include expertise on Ukraine in the curricula of universities and to raise awareness of Ukraine among students.
Stimulate research on the ground in Ukraine
Communicate research on Ukraine, ensuring the voices of Ukrainian scholars are heard
Connect Ukrainian researchers to relevant international networks
Support Ukrainian research institutes