When Every Act is War: Post-Crimea Conflict Dynamics and Russian Foreign Policy (WARU)
When Every Act is War: Post-Crimea Conflict Dynamics and Russian Foreign Policy (WARU)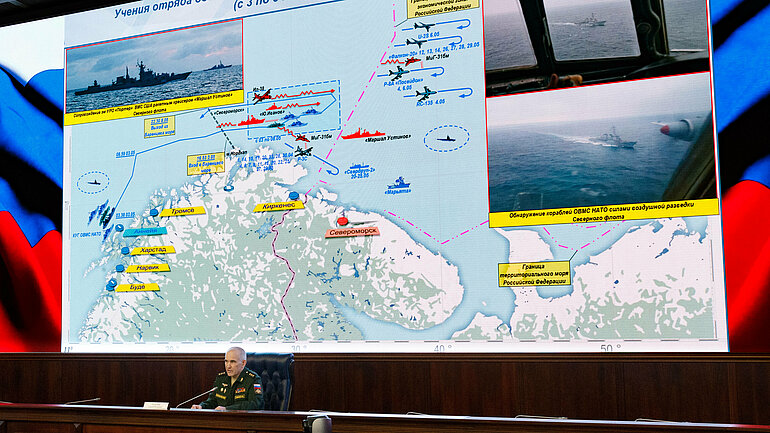 This project is managed by Dr Julie Wilhelmsen at the Norwegian Institute of International Affairs (NUPI) and funded by the Research Council of Norway. At ZOiS, Prof. Gwendolyn Sasse and Dr Félix Krawatzek are part of an international research team as external partners of the project.
This project focuses on discourses as a key mechanism in conflict dynamics. On a conceptual level, it builds on securitisation theories and analyses how discursive concepts of an existential threat can expand to encompass all areas of engagement with 'the other'.
The project asks how the spiral of worsening relations between Russia and the West, observed particularly since 2014, has been shaped by the communications and narratives that characterise these relations.
The project includes in-depth empirical textual analyses to investigate how inimical rhetoric about 'the other' becomes the new normal that is no longer questioned and thereby actively shapes perceptions and actions. Individual project partners concentrate on Russia's interactions with Norway, Estonia, Germany, the USA and NATO in the years from 2014 to 2020. They enrich the project with their methodological perspectives on political framing and their research on societal perceptions.
Computer-aided discourse analysis of official speeches, strategy documents and media sources
What role does rhetorical framing play in the deteriorating relations between states?
What role does official rhetoric that construes 'the other' as a threat play in conflict escalation between Russia and 'the West'?
What are the scope and challenges of computer-aided analysis of large quantities of text?