Strategies of Small-Scale Entrepreneurs at Markets in Ukraine and Moldova
Strategies of Small-Scale Entrepreneurs at Markets in Ukraine and Moldova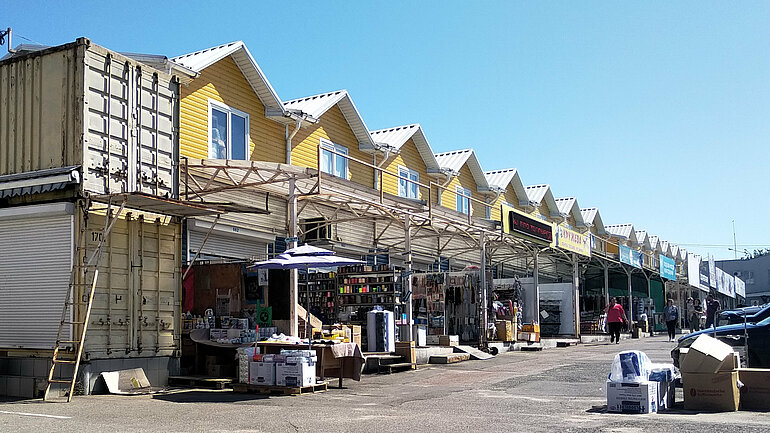 Small-scale trading and informal markets emerge not only in situations of instability in the post-socialist states but also in transition zones and established national economies worldwide. Such activities are an integral part of the globalised economy. They deprive the national economies of tax revenue and put participants in a situation of precariousness, but they also provide intermediary, integrative spaces and guarantee a measure of social security. The significance of informality in the post-socialist space has only recently come to be recognised and studied as an indicator of growing rejection of the symbolic and political order. Until recently, little was known about how informal markets and their actors link in with the Eurasian Economic Union (EAEU) or the neighbouring European Union, how their social systems function and how they engage with the current economic and political crises or the shifts resulting from association agreements with the European Union (also including the Deep and Comprehensive Free Trade Area – DCFTA). Entrepreneurs at regional and transregional markets are often directly affected by changes in trade and tariff regulations, as turnover from imports and exports is generated primarily by Chinese and Turkish products. In discussions with traders and other actors of market relevance in Moldova and Ukraine, we aim to investigate and gain an understanding of the interaction between economic instability, international geo-economic links and everyday economic and political reactions.
Which touchpoints exist between market players' individual work strategies and geo-economic shifts?
How do market players engage with changing terms and conditions?
To what extent do geo-political shifts affect actors' personal and professional horizons of expectations?