Podcast: Roundtable Osteuropa 40/2023
Research, Mental Health and Traumatising Contexts: How to Take Care?
With Russia's full scale invasion of Ukraine, researchers and institutions became more aware of the fact that research on traumatising incidents also affects the researcher: Reading about war and violence, or interviewing victims and witnesses may impair the researchers' own mental health. Especially, since researchers may have experienced war or other traumatizing situations in their own past, or may work in precarious situations.
In this podcast, we ask what effects research on traumatising contexts may have on researchers, and what individuals, but also academia as an institution can do in order to mitigate the effect. Christa Cocciole, a systems therapist whose work is trauma informed with a focus on the body, and Hanna Vakhitova, assistant professor and senior economist at Kyiv School of Economics talk to Kerstin Bischl (KonKoop/ZOiS) about mental health in academia, and personal as well as institutional ways to take care.
(Music: "Complete" by Modul is licensed under a CC BY-NC-ND 3.0-License.)
Participants
Christa Cocciole, B.A. in Psychology and Dance, and Systems Therapist (DGSF). She is currently working with NGOs and individuals to support regenerative transformation processes.
Hanna Vakhitova, assistant professor and senior economist at Kyiv School of Economics (Ukraine), visiting fellow at Syddansk Universitet (Denmark) and an affiliate fellow at ZOiS.
Host: Kerstin Bischl, Academic Coordinator of KonKoop.
The conversation follows up on an internal workshop organised by the Ukrainian Research Network @ZOiS (UNET). The Ukraine Research Network@ZOiS is funded by the German Federal Ministry of Education and Research.
The research network "Cooperation and Conflict in Eastern Europe: The Consequences of the Reconfiguration of Political, Economic, and Social Spaces since the End of the Cold War" (KonKoop) is funded by the Federal Ministry of Education and Research (BMBF).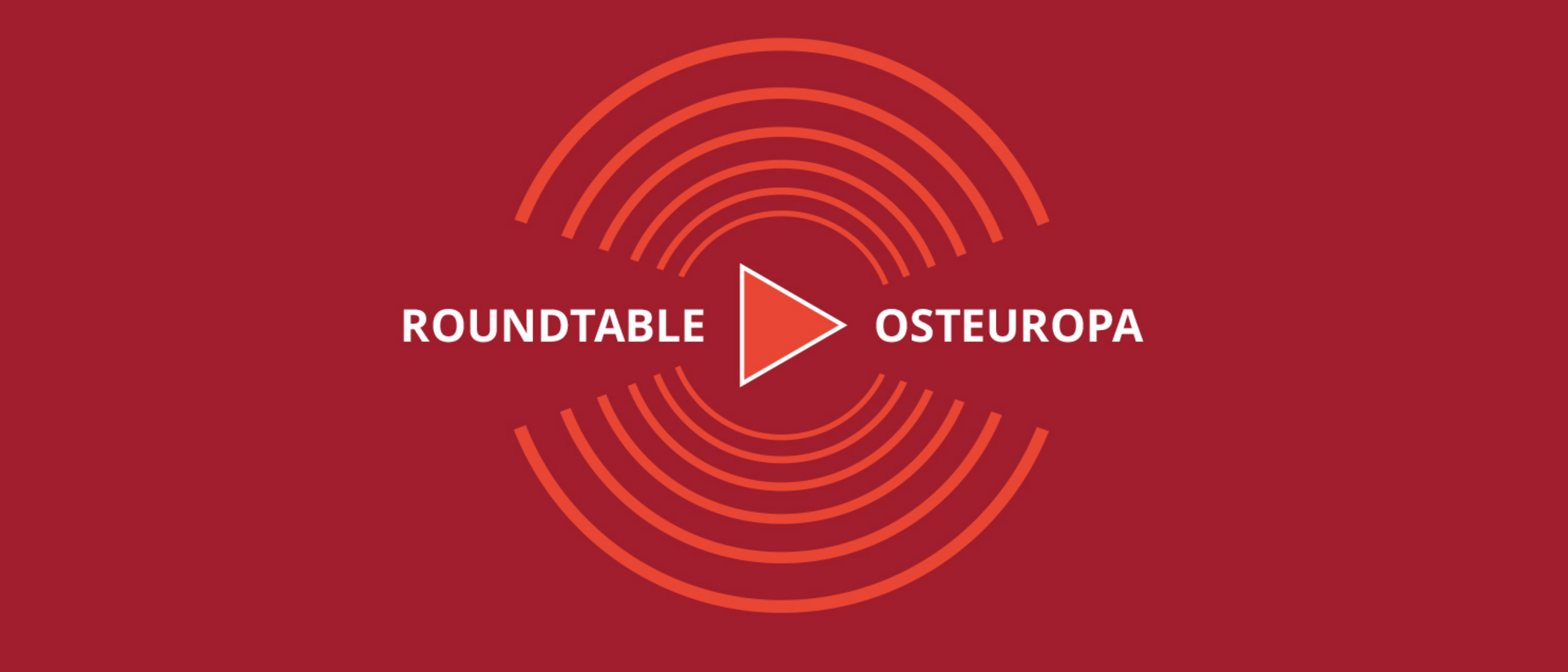 Roundtable Osteuropa
Roundtable Osteuropa is a podcast by the Centre for East European and International Studies. Scholars of ZOiS and their guests discuss their research of Eastern Europe. We consider events in politics and society, while also trying to shed light on lesser-known issues – with insights from sociology, political science, geography, social anthropology, literary studies and theology.