Prof. Dr. Gwendolyn Sasse
Political Change from Below? Local Politics in Ukraine
Prof. Dr. Gwendolyn Sasse
Political Change from Below? Local Politics in Ukraine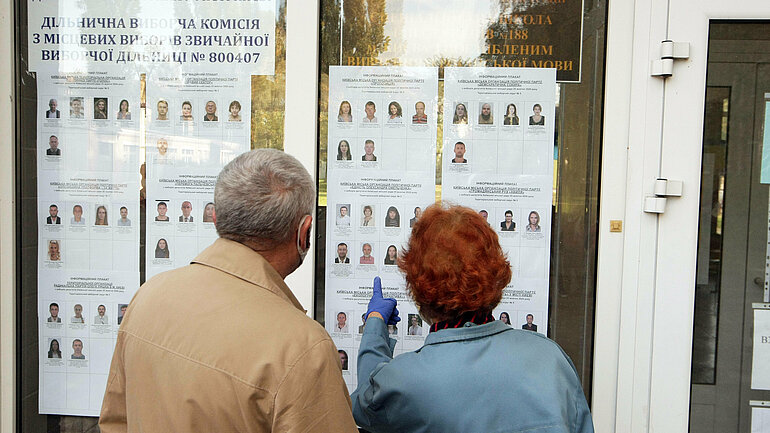 This project seeks to analyse the political balance of power at the local level in Ukraine, tensions between local and national politics, and the effects of the decentralisation process on decisions and public trust in local politics. Based on local case studies (Lviv, Dnipro, Kharkiv and Odesa), the project has examined the composition of local councils, which particularly since the 2015 local elections have been characterised by a higher degree of political diversity. Patterns of cooperation or confrontation in decision-making at local level have become especially relevant in the context of the ongoing decentralisation reforms in Ukraine, but the poor data situation has meant that they have only been partially understood to date. The local elections in autumn 2020 were the first involving the local councils newly amalgamated as part of the decentralisation process. On a more conceptual level, the project is concerned with the phenomenon of democratisation 'from below'. The Covid-19 pandemic has been an additional test for the new structures and the societal expectations they have raised.
Mapping local councils over several municipal election cycles
Case studies on voting behaviour in local councils and decision-making processes
Representative surveys on societal perceptions of local politics and the expectations associated with it
How is the local political landscape in Ukraine changing as a result of the decentralisation process?
What effects are the political and economic incentives created by the reform of local government having on decision-making processes at local level?
In comparison with national politics, how is public trust in local politics evolving under 'normal' circumstances and in times of crisis?