Dr. Nina Frieß
Literature and Power in the Post-Soviet Space
Dr. Nina Frieß
Literature and Power in the Post-Soviet Space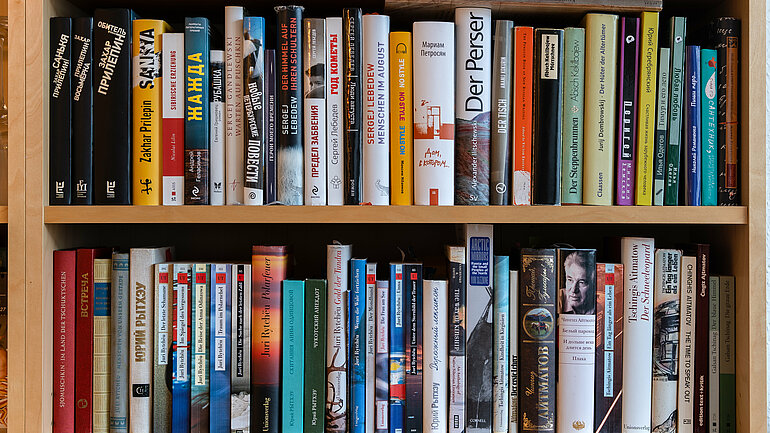 In her project, Nina Frieß – a scholar of Slavic literatures and cultures – is investigating the role of Russian and Russophone literature in the contemporary post-Soviet space. She starts from the premise that relevant discourses in society continue to be reflected in its literature. The question of what function these literatures perform today is of particular interest, bearing in mind that literature has lost its status as a key form of societal communication – a role which, it is hypothesised, would allow it, particularly in non-democratic regimes, certain freedoms that are absent in other media.
Focussing on selected countries, the project begins by taking stock of the existing Russophone literatures. This is followed by an analysis of the content and social dimension of specific texts. The main focus of Frieß's project is currently Kazakhstan.
Qualitative textual analysis
Discourse analysis
Interviews with experts
What role does Russophone literature play in the post-Soviet space?
Which social discourses are reflected in the Russophone literatures emerging outside Russia?
What is the relationship of Russophone literatures and authors to Russia?