Dr. Tsypylma Darieva
Homeland Pilgrimage: Roots and Routes of Transnational Diasporic Engagement
Dr. Tsypylma Darieva
Homeland Pilgrimage: Roots and Routes of Transnational Diasporic Engagement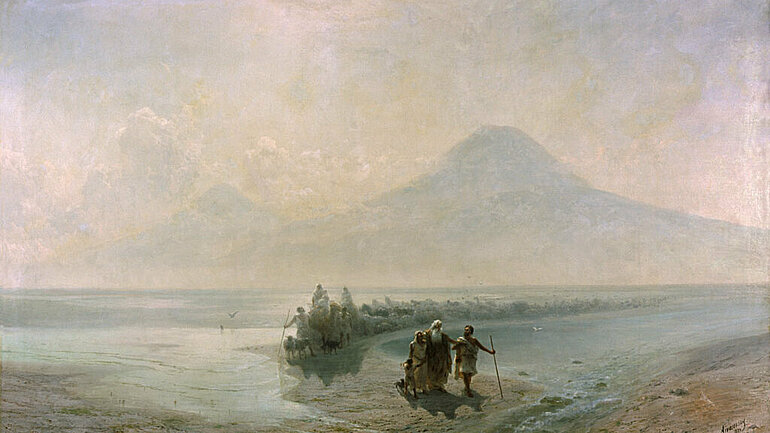 Drawing on long-term ethnographic fieldwork in Armenia and the United States, this habilitation project focuses on mobility and transnational activities that generate new emotional and social links between a diaspora and its ancestral homeland. Similar to other Eastern European countries, Armenia – generally recognised as a country of outflow migration – has recently become attractive for post-migrant roots mobility. Tsypylma Darieva examines the changing nature of transnational migratory flows and the reconfiguration of diasporic ties to the homeland, whose implications go far beyond homeland tourism.
Transnational flows of money, people and ideas from industrial nations to a post-socialist 'developing' country are driven by a new generation of diasporic organisations. With the help of non-state and international organisations, they employ a variety of 'soft tools' of engagement, such as trips to the homeland, volunteering, and philanthropy, which foster ties to Armenia, creating a new social field in the process. A new pattern of global mobility for migrants' descendants has emerged in this context. With 'homeland pilgrimage', Darieva has formulated a concept that understands diasporic mobility not in terms of unidirectional return migration (counter-diasporic movements), but more as an assemblage of ethnic agencies, international organisations, and state initiatives that shapes transnational post-migrant life projects and visions of the future.
This book project seeks to contribute to social science research on diasporic roots mobility at the intersection of migration, diasporic activism and pilgrimage studies. The aim is to develop an ethnographic account and theory of social imaginaries, the political claims of diaspora communities, and emerging infrastructures of a 'sacred' journey that transcend classical pilgrimage studies.
How and why do the descendants of migrants maintain their attachment to the ancestral homeland?
What reconfigurations does the term 'homeland' undergo for post-migrant young people of Armenian descent in a transnational time?
What are the reasons for transnational engagement by second and later generations of migrants and members of ethnic diasporic communities?
What political significance does the mythical-abstract concept of 'homeland' acquire when it becomes a real place that is experienced at first hand?