Project to Initiate Research and Cooperation between EU and Eastern Partnership Countries (RemitEU)
Project to Initiate Research and Cooperation between EU and Eastern Partnership Countries (RemitEU)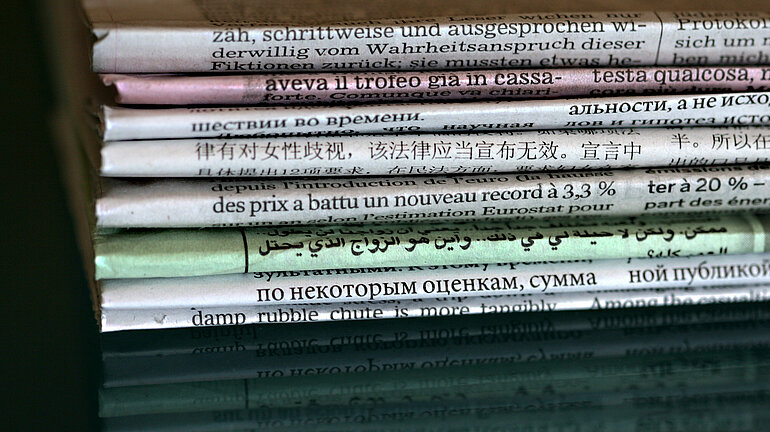 ZOiS project team: Prof. Dr Gwendolyn Sasse, Diana Bogishvili, PD Dr Tsypylma Darieva
Project partners: Prof. Dr Lika Tsuladze, Diana Lezhava, both at the Center for Social Sciences (CSS) in Tbilisi
Applying institutions: Centre for East European and International Studies (ZOiS)
Funding bodies: Federal Ministry of Education and research (BMBF)
Planned term: 2021–2023
Research cluster Migration and Diversity
The project RemitEU is based on a cooperation between the Centre for East European and International Studies (ZOiS) and the Center for Social Sciences (CSS) in Tbilisi, Georgia. The common objective is to establish a research network between EU and Eastern Partnership (EaP) countries. Over the course of several workshops in Germany and Georgia, the project partners will prepare a joint project proposal. The thematic focus, to be adapted for the respective funding line, will link migration dynamics, media discourses and processes of Europeanisation.
Migration and migrant remittances – including social and political transfers – are proving to be key drivers of and information channels for political, societal and cultural transformation between EU and EaP countries. ZOiS and the CSS have set the following cooperation goals for the first stage of the project, which is part of the BMBF funding programme Bridge2Era-EaP: networking and exchange, initiation of lasting cooperation, and preparation of a joint project proposal.
Qualitative interviews with Georgian migrants in Germany
Media analysis (text analysis)
How do social/political remittances influence political and societal perceptions?
What role do different media discourses play in the perceptions and behaviour of both migrants and the population as a whole?
What ideas about the EU and 'Europeanisation' are shaped by different information channels and discourses – and with what political effect?