China, the EU and Economic Development in Eastern Europe and Eurasia
China, the EU and Economic Development in Eastern Europe and Eurasia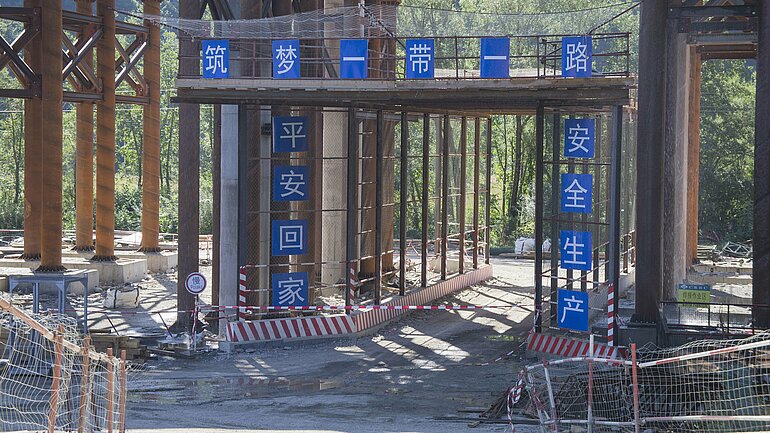 De:link // Re:link – Local perspectives on transregional (dis-)entanglements
The network project De:link//Re:link investigates new spatial configurations and local perspectives on transregional infrastructure projects such as the Belt and Road Initiative initiated by China in 2013.The acronym link indicates the network's focus on local insights and new knowledges. In this context, the consortium examines the dynamics of entanglements and disentanglements as well as processes of social, political, cultural, economic and lingual de- and re-concentration in Asia, Africa and Europe. These dynamics are studied in greater depth from different disciplinary perspectives that rest on multi-scalar and multi-sited fieldwork. The overarching goal of cooperation among the four partners in the consortium is to strengthen a pluri-directional exchange of knowledge and joint knowledge production among scholars and other academic actors in Germany and the core regions of research (Africa, Asia, Europe, Eurasia and Afrasia).
With a focus on Eastern Europe and Eurasia, this project examines the motives behind China's infrastructure projects in the context of the Belt and Road Initiative (BRI) and asks to what extent the sometimes critical local reactions to these projects have prompted China to reorient the BRI. It also analyses how Chinese investment in infrastructure projects influences the local scope for promoting economic development. More precisely, it examines how China's infrastructure engagement affects economic development, political institutions, and market regulations in selected Eastern European and Eurasian economies. The research findings will have implications for a pragmatic and realistic approach to the BRI on the part of the EU and Germany.
Comparative case studies
Qualitative interviews
Analysis of documents
What goals is China pursuing with its infrastructure projects and how do they vary depending on the institutional, political and economic parameters in the respective target country?
How does Chinese investment in infrastructure projects influence the local scope for action to promote development in Eastern Europe and Eurasia, and what local reactions does it elicit?
How can we explain differences in both development outcomes and local reactions?
Does China pose a challenge to the EU as an economic power and rule exporter and if so, under what conditions?