China, the EU and Economic Development in Eastern Europe and Eurasia
China, the EU and Economic Development in Eastern Europe and Eurasia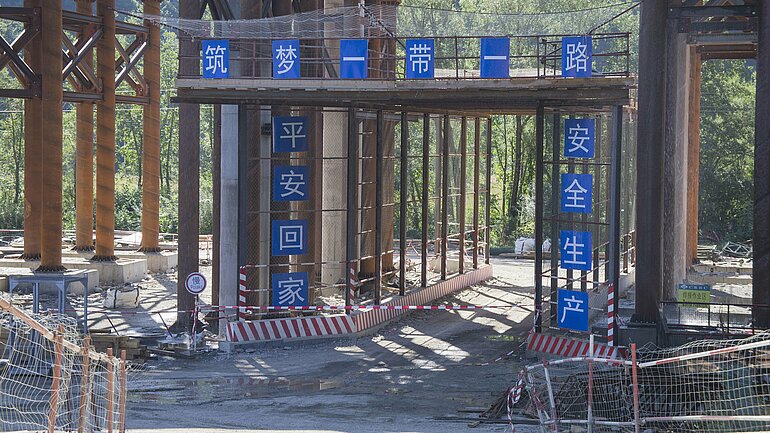 This project is part of the research network 'De:link//Re:link: Local perspectives on transregional processes of entanglements and disentanglements' that uses the example of the Belt and Road Initiative (BRI) initiated by China in 2013 to investigate new spatial configurations and local perspectives on transregional infrastructure projects in Asia, Africa and Europe. The acronym link stands for local insights and new knowledges.
ZOiS is partner in a larger consortium led by the Institute of Asian and African Studies at Humboldt-Universität zu Berlin. Other partners are the Bonn International Centre for Conflict Studies and Leibniz-Zentrum Moderner Orient. The transdisciplinary cooperation aims at strengthening multi-directional knowledge exchanges between area studies research institutions and other knowledge actors in Germany as well as in the research project regions. The project is funded by the German Federal Ministry for Education and Research (Bundesministerium für Bildung und Forschung – BMBF).
Led by Dr Julia Langbein and Dr Beril Ocaklı, the project investigates the effects of Chinese infrastructure projects on local policy space for development with a focus on Eastern Europe and Eurasia. More precisely, it examines how China's infrastructure engagement affects economic development, political institutions, and market regulations in selected Eastern European and Eurasian economies. The research findings will have implications for a pragmatic and realistic approach to the BRI on the part of the EU and Germany.
How do Chinese infrastructure projects shape local policy space for development in East European and Eurasian economies?
How can different developmental outcomes be explained?
When and under what conditions does China challenge the EU as a global market and regulatory power in East European and Eurasian economies covered by the BRI?