Belarus at the Crossroads? Public Attitudes after the 2020 Election
Belarus at the Crossroads? Public Attitudes after the 2020 Election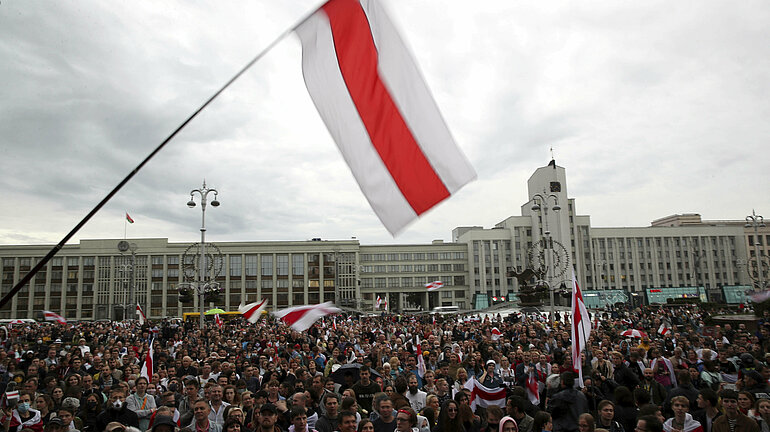 The project is funded by the German Federal Foreign Office.
After the presidential elections in August 2020, Belarus experienced an unprecedented wave of political mobilisation involving broad sectors of society throughout the country. The ongoing protests are creating new challenges for leader Alyaksandr Lukashenka, but also for the European Union, Russia and other regional actors. In Belarus, domestic and foreign opinion researchers have faced numerous difficulties in conducting representative surveys in the past. As a result, deeper insights into what is happening in Belarus are rare. In the interests of political and academic discourse, it is crucial to obtain a more accurate and detailed picture of the mood within Belarusian society at the present time.
As the first stage of this project, a representative online survey will be carried out in Belarus (target age group: 16–64 years). The survey will cover attitudes towards the government; trust in other people and institutions; opinions on politics, democracy and civil society; participation in and perceptions of protests; media use; and views on foreign policy.
Which socio-demographic or other factors explain societal attitudes in Belarus after the August 2020 presidential elections?
Which political and economic expectations and social divisions can be identified in Belarus?