ZOiS Report 1/2022
Ambivalent Effects of Trade Liberalisation with the EU: Insights from Moldova and Georgia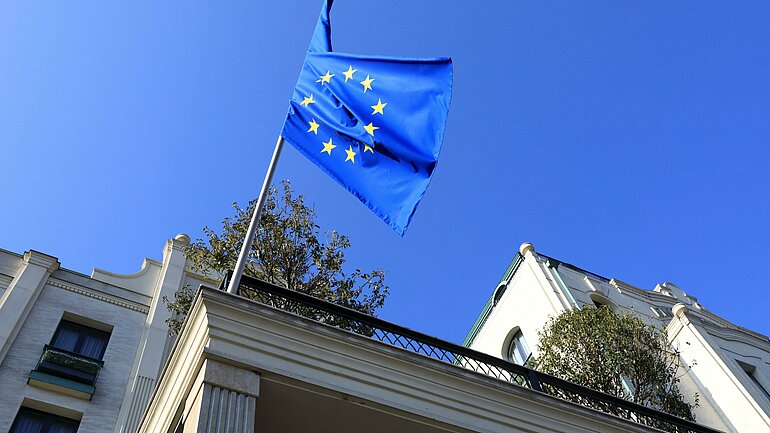 Executive Summary
Through its new Eastern Partnership (EaP) beyond 2020 the EU aims to 'deliver for all'. In economic terms, this objective translates into the promotion of inclusive economies that create opportunities and ensure prosperity for all citizens in the partner countries. Trade liberalisation is one of the tools the EU has available to promote inclusive economies. But how effective is it?
Drawing on the cases of Moldova and Georgia, this report reveals ambivalent effects: trade liberalisation has certainly helped to foster closer trade relations between the EU and the two Eastern partners and induced increasing growth rates in Moldova's and Georgia's exports to the EU. Yet a closer look at the ownership structures of top export sectors to the EU reveals a more nuanced picture.
This report points to a variety of effects in Georgia's and Moldova's top export sectors, ranging from a) inclusive development, which benefits a broad range of economic actors, including small and medium-sized local enterprises (SMEs); through b) exclusive development, which benefits only a narrow group of economic actors, mainly big and foreign firms; to c) the consolidation of powerful oligarchic networks. Further, we show that a key factor in the effect of trade liberalisation with the EU on sectoral development in the partner countries is the type of coalition between public and private actors that dominates in the different export sectors. Given the scarcity of business statistics on export performance at the sectoral level, our analysis relies predominantly on expert interviews as well as on articles and reports published by media outlets and non-governmental organisations. Our findings suggest that:
With regard to the top five export sectors, trade liberalisation with the EU has offered more opportunities for exclusive and even inclusive development in Moldova than in Georgia.
A large share of Moldova's exports to the EU (about 41 % in 2020) is produced in sectors dominated by exclusionary or even inclusionary developmental coalitions between private actors and local state authorities. Only about 31 % of Moldova's exports to the EU in 2020 came from sectors clearly controlled by rent-seeking coalitions.
In Georgia, liberalised trade with the EU predominantly helps to maintain oligarchic structures. More than 60 % of exports to the EU in 2020 came from sectors dominated by rent-seeking coalitions like minerals and metals, where the key market players are closely connected to the ruling oligarchic network under the leadership of billionaire Bidzina Ivanishvili.
These findings hold important implications for the future governance of market integration in the context of the EaP. To more effectively promote inclusive development through trade liberalisation that 'delivers for all', the EU should:
facilitate a better assessment and monitoring of the extent to which firms of different sizes, including SMEs, can truly reap the benefits of access to the EU market. Eurostat and / or national statistical offices in the partner countries should therefore systematically collect business statistics in terms of export performance, number of export companies, their field of export (e.g. sectors), and type of company.
take into account the ownership structure of top export sectors and the involvement of these key owners in rent-seeking practices when implementing policies and programmes that aim to facilitate access to the EU market for firms from the Eastern partners.
make sure that existing or planned EU initiatives, such as EU4Business and the Economic and Investment Plan, tailor their assistance for enhancing export competitiveness and integration into European value chains to firms not linked to oligarchic networks, as the latter are a key obstacle to good governance in the partner countries. Instead, the focus should lie on integrating SMEs that are less exposed to political control in sectoral clusters to foster know-how and innovation.