ZOiS Forum
Ukraine at War: A Country at the Centre of the World's Attention
when
27/04/2022
05.30 pm
07.00 pm
where
Urania
An der Urania 17
10787 Berlin
ZOiS Forum
Ukraine at War: A Country at the Centre of the World's Attention
when
27/04/2022
05.30 pm
07.00 pm
where
Urania
An der Urania 17
10787 Berlin
ZOiS Forum with Gwendolyn Sasse and Michael Thumann | Moderation: Lars Feyen
The event is held in German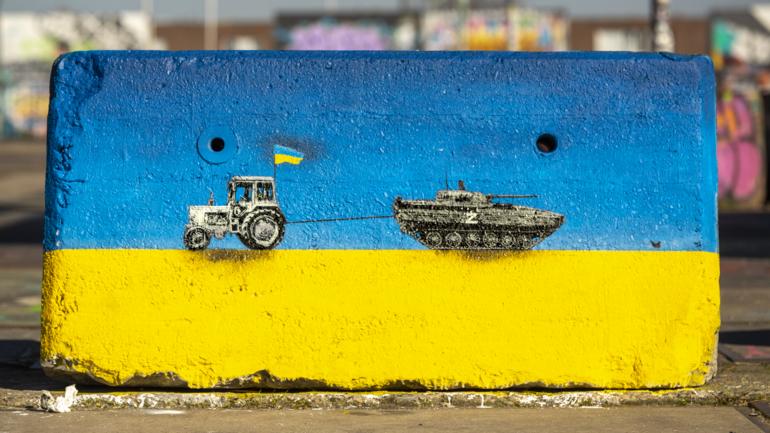 Russia's invasion of its neighbour Ukraine came as a shock to many people in Germany, although a Russian-backed war had been smouldering in the east of the country for years. Only a few people are well informed about this country that the Russian leadership calls a 'brother nation' and on which it is at the same time inflicting a brutal war. Many are surprised by the Ukrainian people's determined resistance. Together with Gwendolyn Sasse and Michael Thumann, we want to discuss the centrality of Ukraine for Putin's neo-imperial politics and his grip on power, while also looking at the most important political developments in Ukraine in recent years. What has happened in the country since the Euromaidan? How is Ukraine orienting itself in Europe? And where have German politicians and German public debate failed?
Participants
Gwendolyn Sasse is Scientific Director of ZOiS and, since April 2021, Einstein Professor for the Comparative Study of Democracy and Authoritarianism at Humboldt-Universität zu Berlin.
Michael Thumann is a German journalist and author. He is the Berlin-based foreign affairs correspondent of the German weekly Die Zeit and writes about international politics and Eastern Europe.
Lars Feyen studied international relations in Erfurt and Groningen and works as a journalist and moderator for detector.fm in Leipzig.
The event is part of the series ZOiS Forum.
The ZOiS Forum brings together academic, artistic, and political perspectives on the issues driving Eastern Europe today. Our aim is to make the significance and variety of our region of research accessible to a broad audience. Readings, discussions, presentations, and film screenings take place once a month during the semester.