Panel Discussion
China Connecting People? A Transregional Inquiry into Infrastructural Dis/connections in Africa and Eurasia
when
16/06/2022
04.00 pm
05.30 pm
Panel Discussion
China Connecting People? A Transregional Inquiry into Infrastructural Dis/connections in Africa and Eurasia
when
16/06/2022
04.00 pm
05.30 pm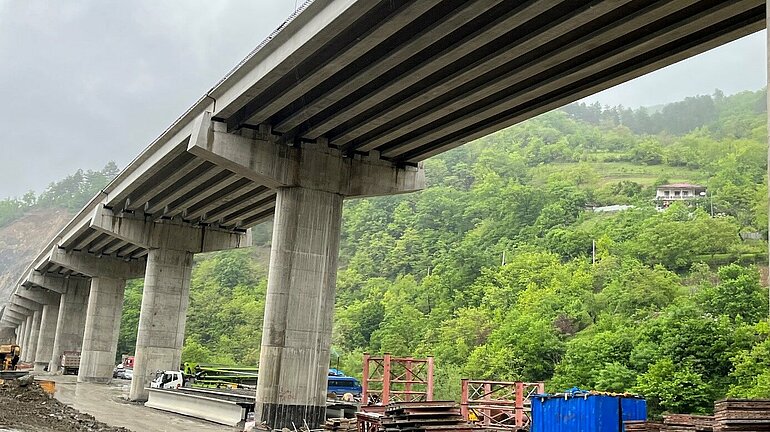 Belts, roads and initiatives – in plural – are being forged through China's global infrastructural engagement. Countless ports, highways and railways are constructed, reconstructed and rehabilitated for connecting people in Asia with Africa and Europe for seamless trade and economic development. In this transregional roundtable, we bring these aspirations down to earth. We trace emerging infrastructural connections along and between different axes and actors in East Africa and the South Caucasus. In the same breath, we dare asking which connections become submerged with new connectivity infrastructures. Focusing on the East-West Highway and the Standard Gauge Railway infrastructures in Georgia and Kenya, respectively, we analyse China's evolving and multifarious interventions and their impact on the ground.
Participants
John Njenga Karugia is a postdoctoral researcher at the Institute of Asian and African Studies at Humboldt-Universität zu Berlin. His transregional research focuses on memory politics in Asia, Africa and Indian Ocean regions.
Kadara Swaleh is a Ph.D. student at Leibniz-Zentrum Moderner Orient, investigating the impact of China's BRI railroad on diverse kinds of residents and labourers in the port city of Mombasa, Kenya.
Valentin Krüsman is doctoral researcher at ZOiS. His research focuses on Chinese infrastructure engagement along the Belt and Road Initiative in Eastern Europe and Eurasia.
Convener and chair Beril Ocaklı leads the ZOiS project 'China, the EU and Economic Development in Eastern Europe and Eurasia'. As a critical geographer and institutional economist, she situates geopolitics and infrastructural processes in Central Asia and the South Caucasus.
The speakers and their research are embedded within the BMBF-funded network project 'De:link//Re:link: Local perspectives on transregional processes of entanglements and disentanglements'. The project uses the example of the Belt and Road Initiative initiated by China in 2013 to investigate new spatial configurations and local perspectives on transregional infrastructure projects in Asia, Africa and Europe. The acronym link stands for local insights and new knowledges. ZOiS Project 'China, the EU and Economic Development in Eastern Europe and Eurasia' is part of this research network.