Panel Discussion
Urban Activism in Eastern Europe
when
28/01/2020
08.00 pm
09.30 pm
where
VOLKSBÜHNE
Linienstraße 227
10178 Berlin
Panel Discussion
Urban Activism in Eastern Europe
when
28/01/2020
08.00 pm
09.30 pm
where
VOLKSBÜHNE
Linienstraße 227
10178 Berlin
(Artist) talk and discussion in cooperation with Volksbühne Berlin | Tickets 8/5 Euro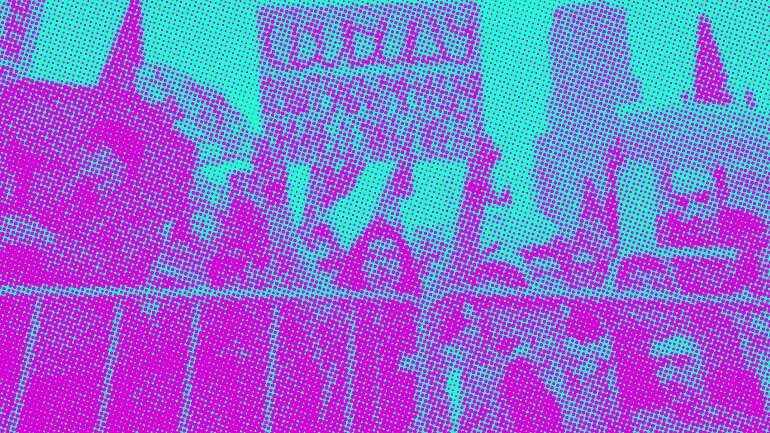 One often hears people speaking of weak civil societies in the Eastern European context. The image of citizens intimidated into political passivity still persists all too stubbornly. Yet anyone taking a closer look is bound to notice that resistance to neoliberal and authoritarian structures has been stirring up in many Eastern European cities. This resistance is expressed in creative forms of protest, artistic interventions, and the (re)appropriation of urban space. Using photos and video material, activists, artists, and social scientists will show how diverse and dynamic contemporary urban activism in Eastern Europe is: from grassroots actions in Russian Murmansk and the mobilisation of street protests against construction projects in Tbilisi, through to artistic interventions in Ukrainian and Polish cities. They will discuss the various forms and effects of urban activism in Eastern Europe, while also assessing their regional specificities and global connections.
Participants
Moderation: Tsypylma Darieva is a social anthropologist and a senior researcher at ZOiS, Berlin. Together with Carola Neugebauer she is edited the forthcoming volume "Urban Activism in Eastern Europe and Eurasia. Practices and Strategies", DOM Publishers.
Zuzanna Hertzberg is a painter, author of installations, performative actions and artivist. She deals with subjects of memory and body, as well as issues related to a broad sense of identity and geopolitics. Zuzanna earned her PhD degree at the Warsaw Academy of Fine Arts (2018) and participated in a number of exhibitions in Poland and abroad. She is member of Antifascist Coalition as well as co-founder of Jewish Antifascist Block.
Sasha Kurmaz (b. 1986 in Kyiv, Ukraine) is a post-conceptual multi-disciplinary artist with a graffiti background. In his artistic practice, he uses photography, urban intervention, and performative situations through which he analyses the social and political interrelationships that address themes both poetic and political. His work is at once direct and open to interpretation.
Lela Rekhviashvili is a post-doctoral researcher at Leibniz Institute for Regional Geography, Leipzig. She is interested in political economy of post-socialist transformation(s), urban informality and mobility, and social movements. Her publications theorise intersection of marketization, social embeddedness and informality. Her upcoming research project will look into counter-hegemonic thought and practice of civil societies in former Soviet peripheries.
Alexander Formozov studied History, European Ethnology and Political Science in Moscow and Berlin. Alexander's main focus is on transdisciplinary projects and international exchange in the areas of urbanism, culture, non-formal education and civil society in Eastern Europe. He is currently working at the Dekabristen e.V. as a project coordinator of the educational project ACT|UP.