Call for Applications
PechaKucha Night for Young Researchers
Call for Applications
Following the first successful Regional Conference in Uppsala, Sweden, the British Association for Slavonic and East European Studies (BASEES) organises its second Regional Conference in cooperation with the Leibniz ScienceCampus "Eastern Europe – Global Area" (EEGA) in September 2020, in Leipzig, Germany. Under the theme "Globalising Eastern Europe – New Perspectives on Transregional Entanglements", we seek to stimulate and discuss research on these border-crossing encounters in a comparative perspective. Aiming to stimulate a debate about interpretations across historical periods and geographical spaces, the conference brings together perspectives and case studies from a variety of disciplines. In thematic panels, round table discussions and interactive workshops dedicated to knowledge transfer and innovative science communication, about 100 international junior and senior scholars present their research on Eastern Europe, an area spanning from Poland in the West to Russia in the East, to the Balkans and the Caucasus in the South, in its global and transregional entanglements. A PechaKucha Night for young researchers will open the interdisciplinary exchange on 15 September at ZOiS (Berlin).
PechaKucha Night
As part of the BASEES Regional Conference and EEGA Results Conference 2020, the Centre for East European and International Studies (ZOiS) is organising a PechaKucha Night for young researchers on 15 September in Berlin.
ZOiS invites PhD students and Postdocs who have been accepted as paper-givers at the EEGA/BASEES conference to present their research in a PechaKucha style presentation at the Centre on the day before the official opening of the conference. A PechaKucha presentation consists of 20 slides with images showing for 20 seconds each. It is an efficient and fun way to convey key ideas of your research to a diverse audience – just right to kick off the interdisciplinary conference experience in Leipzig. The event will be followed by a reception, allowing time to network with other presenters and connect with researchers based at ZOiS and other academic institutions in Berlin and Brandenburg.
Researchers can apply by submitting a short CV and an abstract of their presentation to info(at)zois-berlin(dot)de. The presentations can be on the topic of the BASEES/EEGA paper or they focus on an aspect of it. For those selected to participate in the PechaKucha Night, ZOiS covers the costs of one night's accommodation on 15 September in Berlin and the (return) train ticket Berlin-Leipzig. The application is possible starting from 1 February, the deadline is 30 April 2020. The 20 slide PechaKucha presentation has to be submitted by 31 August 2020 at the latest.
Travel Grants
In addition, early-stage researchers (graduate students/postdoc level) from Eastern Europe, the South Caucasus and Central Asia whose paper has been accepted for the conference can apply for travel grants covering their accommodation and travel expenses for the whole BASEES/EEGA regional conference.
The Call for Applications for these travel grants also opens 1 February 2020 and applications can be submitted until 30 April 2020 here.
A committee selects the scholarship holders in May 2020. In advance of the scholarship, a formal scholarship agreement will be signed by ZOiS and the scholarship holder.
BASEES Regional Conference / EEGA Results Conference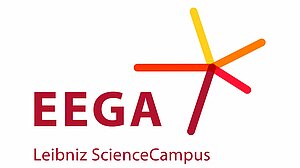 16–19 September 2020, Leipzig
Organised by EEGA and BASEES in cooperation with the Centre for East European and International Studies (ZOiS), and the Deutsche Gesellschaft für Osteuropakunde e. V. (DGO), both Berlin.