Dr. Nadja Douglas
Public Initiatives and State Power Structures – A Post-Soviet Comparison
Dr. Nadja Douglas
Public Initiatives and State Power Structures – A Post-Soviet Comparison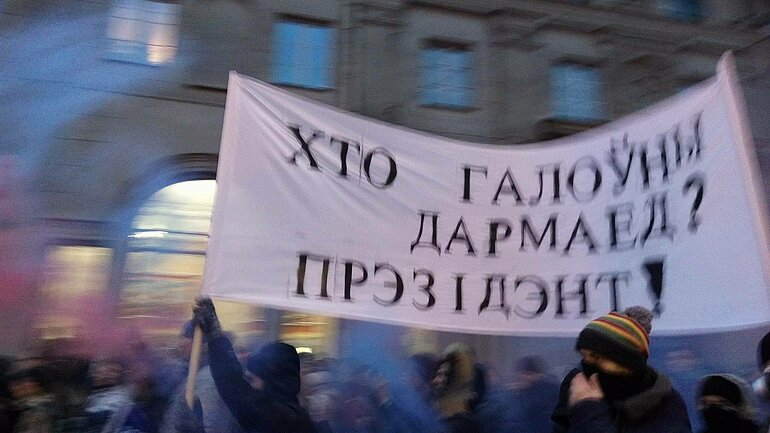 In this project, political scientist Nadja Douglas is exploring the dynamics and interactions between state and society, in particular between societal interests and the reactions of state power structures in the context of social protests. While certain social groups are seeking greater freedom from the paternalism and dominance of the state, state institutions often continue to resort to traditional patterns of repression. This is manifested in crises or moments of tension when the state finds itself under pressure.
This research project encompasses one comparative and several case studies in the Republic of Moldova, Armenia, and Belarus. In all three countries, social tensions have increased in recent years and notions of public order have diverged.
The theoretical framework of the project brings together concepts from social movement and protest research with those from conflict and security research (security sector reform, protest policing, and surveillance). The project also brings in research on trust in, and the legitimacy of, state institutions as well as recent surveys and statistical data.
Qualitative interpretative analysis of interview data
Structured content analysis of primary documents
Comparative surveys and descriptive statistics
How have internal security structures evolved in recent years?
What were the key factors blocking security sector reform?
With regard to the recent protest movements, how has the discrepancy between civic soft power and governmental hard power affected state-society relations in the countries concerned?
How likely are future conflicts between emancipated and strengthened social forces, on the one hand, and power structures with weak legitimacy, on the other?