Dr. Beate Eschment
'Unity in Diversity?': The Situation of National Minorities in Kazakhstan
Dr. Beate Eschment
'Unity in Diversity?': The Situation of National Minorities in Kazakhstan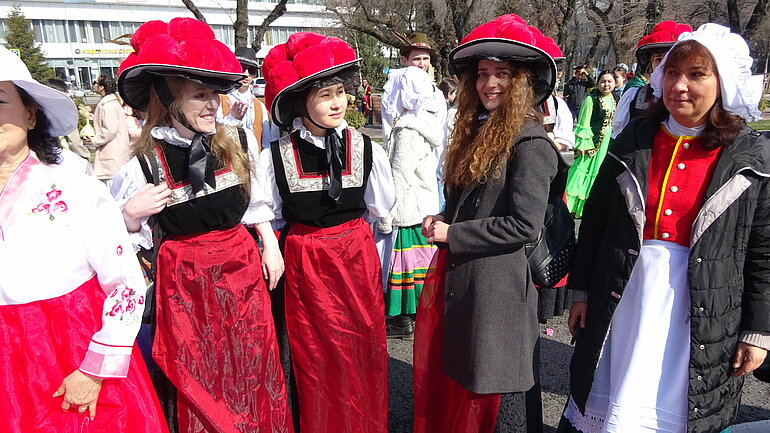 The Republic of Kazakhstan is a multi-ethnic state. Around 30 per cent of the population is made up of non-Kazakh minority nationalities – of which there are more than 100 – which, apart from occasional localised, everyday conflicts, coexist peacefully. With reference to selected nationalities, in this project Central Asia expert Beate Eschment examines the effects of the government's nationalities policy on their situation in the past and the present and explores how they view Kazakhstan today. She also analyses the role national interest groups play in promoting peaceful interethnic relations while also serving as a focal point for identity formation (as members of an ethnic group or as Kazakhstanis). The project applies a combination of methods, including interviews with experts and representatives of various nationalities, discourse analysis of their publications and speeches, and participant observation. An opinion poll conducted among members of the investigated nationalities in the autumn of 2019 sought to gauge the success of the Kazakhstani identity concept propagated by the government as well as people's level of identification with their own ethnic group.
The project's overall objective is to assess the prospects for continued interethnic stability in Kazakhstan.
Semi-structured interviews
Participant observation
Discourse analysis
Opinion polls
Do the citizens of Kazakhstan see themselves as members of a particular ethnic group or as Kazakhstanis?
What role does the 'historical homeland' play in the life and identity of the national minorities?
What factors have a bearing on the peaceful coexistence of the different ethnic groups and their decision to stay in Kazakhstan?