Dr. Nadja Douglas
Confidence-Building and Conflict Settlement: The Case of Transdniestria
Dr. Nadja Douglas
Confidence-Building and Conflict Settlement: The Case of Transdniestria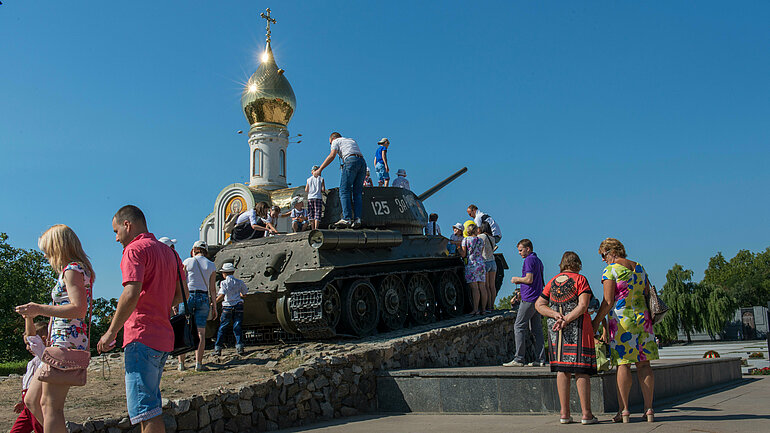 in cooperation with Prof. Dr. Stefan Wolff (University of Birmingham)
This project focuses on a review of the broad spectrum of confidence-building measures (CBMs) that were applied in the context of past efforts to achieve a resolution to the conflict between the Republic of Moldova and Transdniestria.
The lack of progress towards a settlement of protracted conflicts on the territory of the former Soviet Union is variously attributed to local intransigence and geopolitical blockage. This has given rise to the idea that a meaningful settlement process needs to address both of these issues by building bridges across local divides in the protracted conflicts and across the deepening divide between Russia and the West.
In the context of this project, the dynamic between the international and local arenas is explored and testable hypotheses are developed about the impact of the former on the latter in the context of confidence-building. In the analysis of past CBMs, a particular focus is placed on economy and trade on the one hand, and on security policy and military transparency on the other.
Document analysis and CBM process tracing over two different periods (2010 to 2012/13 and 2013/14 to today)
Qualitative interviews with various stakeholders involved in the negotiation process
Analysis of co-variation of events at local and international level
How are confidence-building measures perceived by key conflict resolution stakeholders?
How do measures adopted in the fields of security policy and military transparency, on the one hand, and the economy and trade, on the other, affect relations between the conflict parties?
What can be done to make confidence-building measures more effective? Which types of measures look promising, and when?