Dr. Regina Elsner
Morality Instead of Peace. The Social and Ethical Discourse of the Russian Orthodox Church Between Theological Sovereignty and Political Adaptation
Dr. Regina Elsner
Morality Instead of Peace. The Social and Ethical Discourse of the Russian Orthodox Church Between Theological Sovereignty and Political Adaptation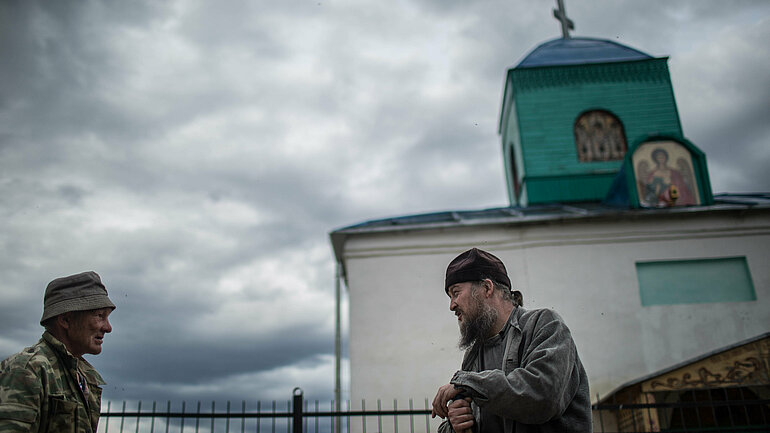 This project investigates the dynamics of Russian Orthodox social ethics since the demise of the Soviet Union. Theologian Regina Elsner is analysing the interplay between the changing positions and priorities of the Russian Orthodox Church (ROC), on the one hand, and socio-political developments in Russia and Ukraine, on the other.
This research project aims to undertake a systematic analysis of the dynamics of the ROC's social and ethical discourse since perestroika, focusing on the development of the Church's thinking over time. Elsner focuses, firstly, on the theological foundations of the ROC's current socio-political orientation, the development of its social and ethical positions, and alternative theological social and ethical concepts. She aims, secondly, to investigate and determine what parallels and ruptures may exist between the Church's social and ethical positions and socio-political developments, and what convergences and divergences there are between state and Church interests. With this approach, her intention is to draw more definitive conclusions on the question of whether and how the Russian Orthodox Church's social and ethical positions influence socio-political dynamics in light of internal and external conflicts.
Discourse analysis
Interviews with experts
What role does the Orthodox Church play in socio-political processes in the post-Soviet space?
What are the main topics in the current social ethics discourse within Orthodoxy in the post-Soviet space, and which factors promote/impede this discourse?
Which socio-political currents exist within the Orthodox Church in the post-Soviet space, and what form do the bargaining processes between these diverse actors take?