Meet the Author | Regina Smyth
"The Kremlin has not had very many missteps"
Regina Smyth highlights the crucial role of control over information in authoritarian regimes. In her latest book, 'Elections, Protest, and Authoritarian Regime Stability. Russia 2008–2020', she analyses how the Putin regime manipulates elections and how protest movements emerge.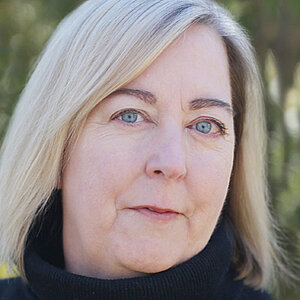 In recent years, a lot has been written about Russian authoritarianism. How does your book contribute to the debate?
President Vladimir Putin is very important in the Russian system, but we need to look beyond the leadership to understand the changes that are happening in Russian society. By focusing on Putin, research missed a lot of critical change in the capacity of Russian society to organise and demand that the regime responds. This book looks at how the interaction between state and society is shaping each side so that the interaction actually matters for the progression of Russia politics.
The book's theoretical backbone is the 'Hybrid Electoral Management Game'. Can you sketch out what it is about?
Authoritarian regimes combine seemingly democratic institutions with practices and resources that distort those institutions and make them undemocratic. The means to achieve this is what I call Hybrid Electoral Management. It includes barring candidates from the ballot and registering parties or not registering parties. These steps are directly related to elections but are not visible to everyday voters because they often happened years before an election.
In Russia, electoral management is particularly draconian. It is built on the idea that it simply bars any viable opposition from competing in the election. That changes the opposition strategy. Elections are no longer about winning seats but about sharing information about the nature of the regime. Therefore, the opposition politicised every step of the electoral process to bring the nature of the regime strategy to win elections to people's attention.
Information plays a key role in your reasoning. You claim that information must be "actionable". What do you mean by that?
When electorates recognise that parties and candidates are being prohibited from running arbitrarily, that can become actionable information. A key condition for this to happen is that voters in the constituency are discontent and unhappy with the regime and ready to act to make change. Navalny produces actionable information by offering voters a way to express discontent through smart voting. He created a mobile app that recommends voters to elect the candidate that is most likely to beat the candidate of the ruling party United Russia. In contrast, manipulation of the media is not actionable information because voters seem to expect media manipulation and that does not lead to mobilisation in support of the opposition.
Does the Russian regime often miscalculate and ban parties that are not a danger at all or overlook opponents that are more dangerous?
The Kremlin has not had very many missteps, particularly in the Putin era. And that is because it collects a lot of information about voters at the district level. It uses gerrymandering to keep districts voters of like-mindedness together and dilute potential opposition voters. It also keeps track of the grievances of voters in different districts and tries to address those grievances or forwards them to governors and regional level officials.
If we look at the next presidential elections in Russia in 2024, can we already observe some steps of the regime and the opposition in terms of actionable information?
The regime continues attempts to block actionable information. It manipulates social media and creates a state media bubble. The state also arrested Alexei Navalny because he tries to create actionable information for discontented voters through smart voting. We know that United Russia's approval ratings are quite low and that people are discontent about inflation and food inflation in particular. Smart voting intends to tap into that discontent and focus opposition votes on particular candidates. Navalny's team recruits new staff members to run smart voting in every district, collecting the information and building the infrastructure that is necessary to put that information out to voters.
Is the Hybrid Electoral Management Game you use to describe the Russian case also applicable to other cases, for instance, last year's Belarusian elections?
This framework that I developed is generalisable. In Belarus, there were several sources of actionable information. The first one was that some candidates that looked like regime candidates defected from the regime and tried to get onto the ballot but were barred from it. That was very public information. It showed that there were elites within the system who wanted to contest the Lukashenka presidency, and I think that was quite important. The second actionable information came from opposition candidate Sviatlana Tsikhanouskaya's family, especially her husband's effort to mobilise rural regions and small towns. So this seems to me the first time opposition figures were reaching out to all of Belarus. And the third: there was probably a misstep on the part of Lukashenka by letting Tsikhanouskaya run, thinking that she would not be a focal point for opposition votes. But, in fact, she turned out to be quite remarkable and managed to form an alliance with the wives of the other two candidates banned from running. At each step, the opposition was able to create actionable information about the true nature of the regime. If regimes are not able to control the message and to deflect from the problems in the system, they are more likely to suffer coordination around an opposition.
The interview was conducted by Henri Koblischke, student assistant in communications at ZOiS.
---
Regina Smyth is Professor of Political Science at Indiana University. She researches on the dynamics of state-society relations in transitional and electoral authoritarian regimes with a particular focus on the Russian Federation.
Regina Smyth, "Elections, Protest, and Authoritarian Regime Stability. Russia 2008–2020" (2020). Cambridge University Press.