ZOiS Forum
Matters of Life: The Art of Infrastructure and Science
when
28/11/2023
06.00 pm
07.30 pm
where
Centre for East European and International Studies (ZOiS)
Mohrenstr. 60
10117 Berlin
ZOiS Forum
Matters of Life: The Art of Infrastructure and Science
when
28/11/2023
06.00 pm
07.30 pm
where
Centre for East European and International Studies (ZOiS)
Mohrenstr. 60
10117 Berlin
ZOiS Forum with Agnieszka Joniak-Lüthi, Jamila Maria Adeli and Beril Ocaklı
The event will be held in English.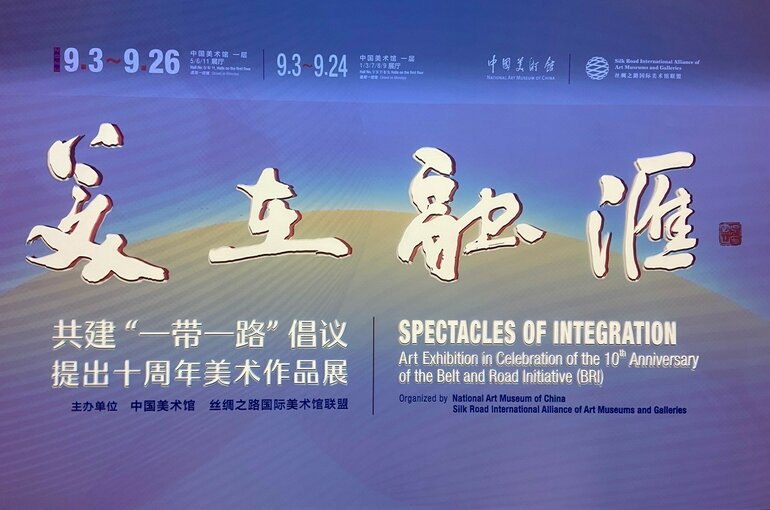 The World's largest infrastructure constellation, the Belt and Road Initiative (BRI), turned ten this year. The BRI has changed the way we think and talk about infrastructure; through its projects and poetics. Operating in different socio-political contexts, it is as social as it is material. One could say it is a global art installation for different audiences and senses.
The ZOiS Forum 'Matters of Life: The Art of Infrastructure and Science' will host a different kind conversation about the BRI at the interface of artistic and multimodal infrastructure research. Together with anthropologist Agnieszka Joniak-Lüthi and artist-scholar Jamila Maria Adeli, ZOiS researcher Beril Ocaklı will reflect on different methods and meanings of producing and communicating knowledge about infrastructures, and their social and artistic lives.
Participants
Agnieszka Joniak-Lüthi is a professor of Social Anthropology at the University of Fribourg, Switzerland. She is also the initiator and managing editor of the Open Access journal Roadsides. In her research Agnieszka focuses on the social and political life of infrastructure, particularly roads, in western China and the Sino-Central Asian border regions. She is interested in the interface at which the normative ideas about infrastructure and its functioning disintegrate into situated social practice.
Jamila Maria Adeli is an art historian specialising in the various roles of visual art in societies and currently a postdoctoral researcher at the research consortium 'De:link // Re:link. Local perspectives on transregional (dis)entanglements' at the Humboldt University Berlin. In her research, she uses contemporary art and cultural heritage to analyse the functions of transregional cultural policies along 'China's New Silk Roads'.
Beril Ocaklı is a development practitioner turned academic. As a critical geographer, she researches (geo)political infrastructures, their poetical discourses and lived experiences in Central Asia and the South Caucasus. She heads the ZOiS project 'China, the EU, and Economic Development in Eastern Europe and Eurasia' that is embedded within the research consortium De:link // Relink.
The event is part of the series ZOiS Forum.
The ZOiS Forum brings together academic, artistic, and political perspectives on the issues driving Eastern Europe today. Our aim is to make the significance and variety of our region of research accessible to a broad audience. Readings, discussions, presentations, and film screenings take place once a month during the semester.