ZOiS Forum | #30PostSovietYears
Balabanov's Bandits: On the Enduring Relevance of the Cult Russian Film 'Brat'

Film screening and audience discussion in the Krokodil Cinema
with Michael Rochlitz (University of Bremen) and Julia Langbein (ZOiS)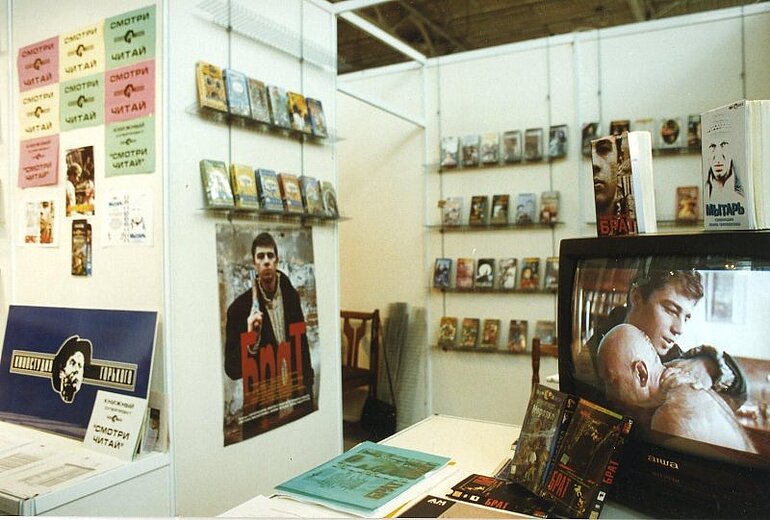 Aleksei Balabanov's 1997 film 'Brat' (Brother) is to this day a cult film in Russia. Played by the legendary Russian actor Sergei Bodrov Jr., the eponymous 'Brother' tries to find his place in a ruthless society in 1990s St. Petersburg. The film raises questions not only about the formation of national identity in Russia, but also about the political, economic, and social fallout of the power vacuum that characterised the early post-Soviet years. After the film screening, Michael Rochlitz and Julia Langbein want to discuss with the audience the image of the 'wild 1990s' that the film conveys and how the power vacuum of that era continues to affect the rule of law in Russia.
If you want to participate, please register by email at kinokrokodil@email.de or by phone on 030 440409298 during cinema opening hours.
Participants
Michael Rochlitz is Professor of Institutional Economics at the University of Bremen
Julia Langbein is Head of the Research Cluster Political Economy and Integration at ZOiS
#30PostSovietYears
Taking #30PostSovietYears as its theme for 2021, the Centre for East European and International Studies (ZOiS), in cooperation with the Körber Foundation, the German Association for East European Studies (DGO), the German Historical Institute Moscow, the Friedrich Ebert Foundation in Russia and Memorial International, is hosting a series of events and online formats that revisit the watershed year of 1991 and examine the legacies of the Soviet era.
Cooperation partner

ZOiS Forum
The event is part of the series ZOiS Forum that brings together academic, artistic, and political perspectives on the issues driving Eastern Europe today.