Panel Discussion
Platform East: Crisis Managers Wanted Authoritarian vs. Democratic Systems in Times of Instability
when
24/06/2020
08.30 pm
09.30 pm
Panel Discussion
Platform East: Crisis Managers Wanted Authoritarian vs. Democratic Systems in Times of Instability
when
24/06/2020
08.30 pm
09.30 pm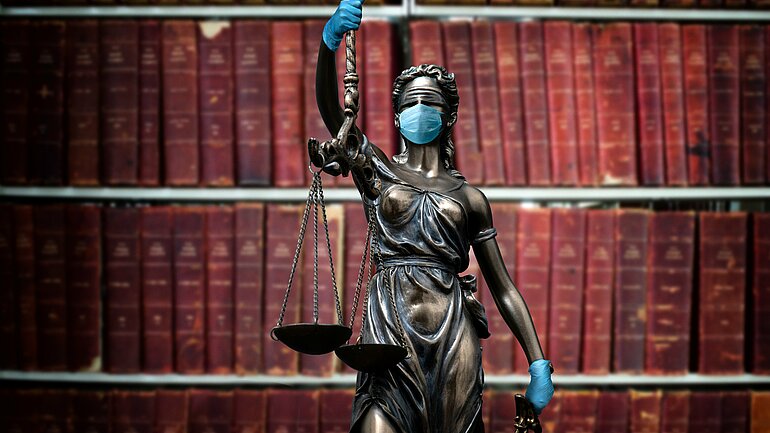 The COVID-19 pandemic has drawn more attention to the relationship between citizens and the state. At the beginning of the pandemic, it seemed that authoritarian states were able to cope with this exceptional situation better than democratic societies, and that "strong leadership" paid off for citizens in times of crisis. Five months later, however, the outcome is completely different in each state, particularly in the countries of Eastern Europe. Can successful crisis management really be attributed to the political system? How do societies react to the policies of their governments in such exceptional circumstances? What role is played in this context by civic figures and voices from the art world, who have always critically examined power relations and imbalances and held them up for public scrutiny? Ukrainian theater director Vlad Troitskyi will provide the artistic input for this discussion by speaking about his exploration of the power structures between state and society, and what it means to be a theater maker in a country marked by frequent systemic changes.
Participants
Oliver Bilger was previously a freelance correspondent in Moscow reporting on Russia and Eastern Europe. His main areas of focus are politics, society, and the economy. He is currently working as a journalist in the newsroom of the Berliner Tagesspiegel.
Gwendolyn Sasse is the academic director of the Center for East European and International Studies (ZOiS) in Berlin. Her research focuses on political identities and conflicts in the post-Soviet region, including comparative research on democracy and authoritarianism.
Vlad Troitskyi, born in 1964 in Ulan-Ude, USSR, is a Ukrainian theater actor, director, scenographer, producer and TV presenter. In 1994, Troitskyi founded the Center of Contemporary Art DAKH, which has been an "art hotel" and a school of acting, before it was formed as a theatre in 2004. Troitskyi founded the contemporary art GOGOLFEST in Arsenal in 2007 (now Mystetskyi Arsenal). The festival developed to numerous regional festivals in Ukraine.
Silvia von Steinsdorff holds the Chair of Comparative Political Science and the Political Systems of Eastern Europe hat Humboldt-Universität zu Berlin. Her research interests are in the intersection of law and politics, the organization and impact of parliament and party systems as well as questions of democratization and transformation (in particular Eastern Europe and Turkey).
Founded by Kulturstiftung des Bundes