ZOiS Forum
Eastern Europe and China's New Silk Road
when
21/01/2020
07.00 pm
08.30 pm
where
Centre for East European and International Studies (ZOiS)
Mohrenstr. 60
10117 Berlin
ZOiS Forum
Eastern Europe and China's New Silk Road
when
21/01/2020
07.00 pm
08.30 pm
where
Centre for East European and International Studies (ZOiS)
Mohrenstr. 60
10117 Berlin
Panel discussion in cooperation with merics and rbb inforadio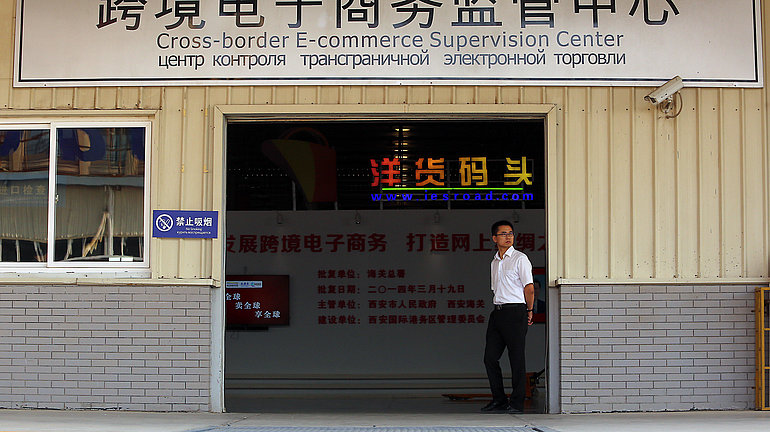 China's ambitious New Silk Road project (Belt and Road Initiative – BRI) is a key element of its foreign policy strategy, which aims to increase its influence within its neighbourhood and beyond. Not least, this puts a question mark over Russia's historically significant role in the region – in Central Asia, for example. The BRI's continuous expansion and the inclusion of security policy aspects also make it an increasingly controversial project from a global perspective. The panel discussion will explore the political implications for the region, particularly Central Asia, and the problems associated with the project's practical implementation, and will also take a closer look at China's ambitions in Eastern and Central Europe.
Participants
Thomas S. Eder's research focuses on Eurasian geopolitics, EU-China relations and transnational security, and the international legal order. Before joining merics, he analysed Sino-Russian relations and Chinese energy security, as well as China's relations with international courts and tribunals.
Beate Eschment is a researcher at ZOiS and, since 2008, editor of Zentralasien-Analysen. Her current research project focuses on identity formation and interest representation among national minorities in Kazakhstan.
Felix Lee is a journalist and was correspondent for the German newspaper taz in Beijing from 2012 to 2019. He returned to Berlin in the same year, where he is responsible for the economic department of taz. His first book "Der Gewinner der Krise - was der Westen von China lernen kann" was published in 2011 and his second in 2014: "Macht und Moderne. Chinas großer Reformer Deng Xiao-ping. Eine Biographie."
Chair: Dietmar Ringel (rbb)
Childcare
To make our programme more accessible to parents, we offer free professional child care during the event. Please register at least one week in advance, stating the age(s) of your child(ren).
The event is part of the series ZOiS Forum.
The ZOiS Forum brings together academic, artistic, and political perspectives on the issues driving Eastern Europe today. Our aim is to make the significance and variety of our region of research accessible to a broad audience. Readings, discussions, presentations, and film screenings take place once a month during the semester.