ZOiS Forum
Zaza Burchuladze: Touristenfrühstück
when
16/01/2018
07.00 pm
08.00 pm
where
Zentrum für Osteuropa- und internationale Studien (ZOiS)
Mohrenstraße 60
10117 Berlin
ZOiS Forum
Zaza Burchuladze: Touristenfrühstück
when
16/01/2018
07.00 pm
08.00 pm
where
Zentrum für Osteuropa- und internationale Studien (ZOiS)
Mohrenstraße 60
10117 Berlin
Reading and conversation with the author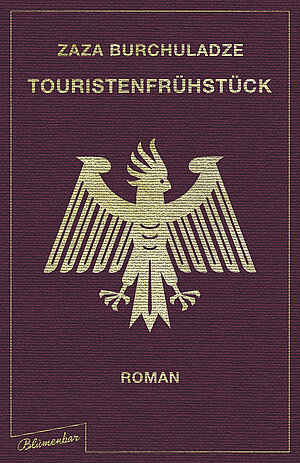 The narrator in Zaza Burchuladze's novel Touristenfrühstück wanders aimlessly through modern-day Berlin. His observations are mixed with memories of his home town of Tbilisi, post-Soviet Georgia, and the popular culture of Soviet times. Composed of a series of iPhone notes, the resulting journal tells of historical tragedies and banal anecdotes and is, like a Bruegel painting described in the book, 'at once disturbing and amusing'.
The event is supported by the Georgian National Book Center and is part of their Guest of Honour program for Frankfurt Book Fair 2018.
Participants
Zaza Burchuladze was born in Tbilisi in 1973 and has lived in Berlin since 2014. His novels and essays have been burned by religious extremists and denounced by former Georgian president Mikheil Saakashvili. In early 2014 he was attacked by unknown assailants and fled to Germany with his family. He has been praised many times for his novels.
Zaza Rusadze is a Georgian director and producer who lives in Tbilisi and Berlin. He has also worked as a TV presenter and translator.
Stefanie Orphal is a researcher in literary and media studies. She is the communications director at ZOiS.