Reading/Book Presentation
Literary perspectives on the war in Eastern Ukraine
when
05/06/2019
07.00 pm
08.30 pm
where
Centre for East European and International Studies (ZOiS)
Mohrenstr. 60
10117 Berlin
Reading/Book Presentation
Literary perspectives on the war in Eastern Ukraine
when
05/06/2019
07.00 pm
08.30 pm
where
Centre for East European and International Studies (ZOiS)
Mohrenstr. 60
10117 Berlin
Discussion and reading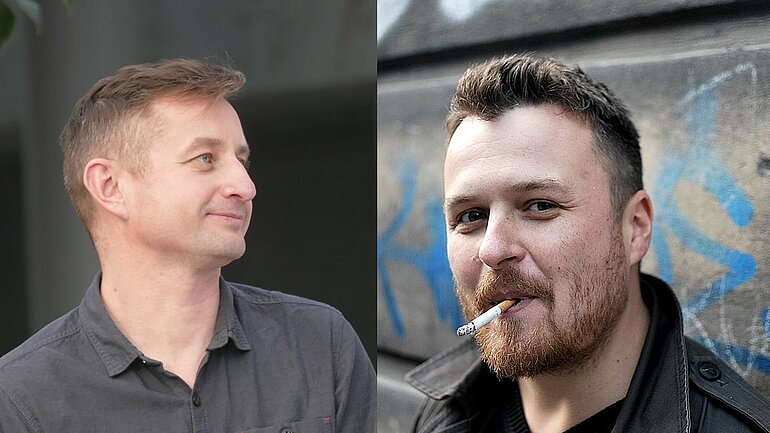 Topics will include the challenge of writing about war, the target readerships, the possible ideologisation and politicisation of literature, and the highly diverse positions on the war adopted by writers according to their own involvement or background. Serhij Zhadan and Ziemowit Szczerek will also read from their own works.
Participants
Ziemowit Szczerek is a Polish writer, translator and journalist. His fictional travelogue Mordor's Coming To Eat Us Up, set in Ukraine, was nominated for numerous awards and won the Paszport Polityki prize and others. Euromaidan and the war in Ukraine are also themes of his book Tattoo with Trident (not currently available in English or German).
Serhij Zhadan is a Ukrainian poet, novelist, musician and translator who has won international literary awards. The war in Eastern Ukraine is a central theme of his more recent writings (Internat/The Orphanage; Why I Am Not on the Net: Poems from the War).
Alexander Chertenko has a PhD in Literary Studies. Originally from Ukraine, he now lives in Berlin. His current research project looks at reactualisations of the colonial discourse in Ukrainian, Russian and Polish literature about the war in the Donbas.
Chair: Nina Frieß is a literary and cultural studies expert and researcher at ZOiS. Her current research project focuses on Russian and Russian-language literature in the post-Soviet space.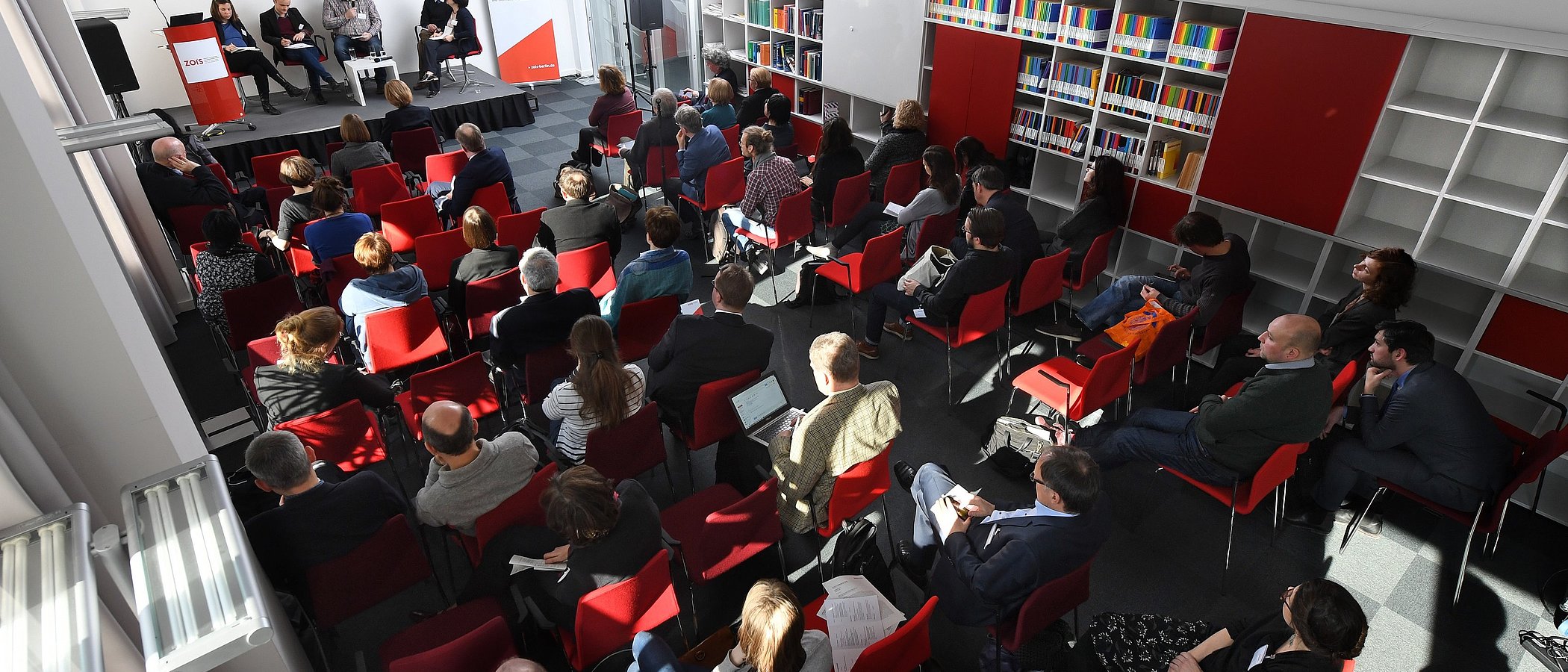 The event is part of the series ZOiS Forum.
The ZOiS Forum brings together academic, artistic, and political perspectives on the issues driving Eastern Europe today. Our aim is to make the significance and variety of our region of research accessible to a broad audience. Readings, discussions, presentations, and film screenings take place once a month during the semester.
READ MORE