ZOiS Forum
Private Ownership in Russia: Between Individual Rights and State Control
when
13/11/2018
07.00 pm
08.00 pm
where
Zentrum für Osteuropa- und internationale Studien (ZOiS)
Mohrenstraße 60
10117 Berlin
ZOiS Forum
Private Ownership in Russia: Between Individual Rights and State Control
when
13/11/2018
07.00 pm
08.00 pm
where
Zentrum für Osteuropa- und internationale Studien (ZOiS)
Mohrenstraße 60
10117 Berlin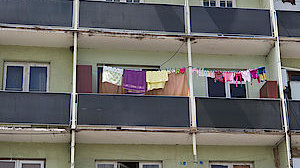 After introducing the book, he will be joined by legal expert Eugenia Kurzynsky-Singer and ZOiS researcher Julia Langbein to discuss the ambivalent role of private property in Russia.
Participants
Dr Eugenia Kurzynsky-Singer is a Research Fellow at the Max Planck Institute for Comparative and International Private Law in Hamburg. She completed her postdoctoral thesis at the University of Hamburg in 2018 and is currently researching aspects of ownership in Russian and German law and other topics.
Maxim Trudolyubov is a Senior Fellow at the Kennan Institute and a regular contributor to Vedomosti. He won the Paul Klebnikov Fund's prize for courageous Russian journalism in 2007 and was a Yale World Fellow in 2009 and a Nieman Fellow at Harvard in 2010-11.
Chair: Dr Julia Langbein is a senior researcher at ZOiS and Scientific Coordinator of the EU-STRAT project at the Center for European Integration at the Freie Universität Berlin. She holds a PhD in Political Science and has a particular interest in political economy, mainly the interaction of economic and political integration and developments in Eastern Europe.
Childcare
To make our programme more accessible to parents, we offer free professional child care during the event. Please register at least one week in advance, stating the age(s) of your child(ren).
The event is part of the series ZOiS Forum.
The ZOiS Forum brings together academic, artistic, and political perspectives on the issues driving Eastern Europe today. Our aim is to make the significance and variety of our region of research accessible to a broad audience. Readings, discussions, presentations, and film screenings take place once a month during the semester.