Call for Applications
Summerschool: Transsectoral Lab: (Post-)Migration. (Dis-)Integrative Encounter
This year, ZOiS is participating in the Viadrinicum Summer School, which is dedicated to the countries of the Eastern Partnership and, more broadly, Central and Eastern Europe. The thematic focus of this edition is on (post-)migration. ZOiS Senior Researcher Tsypylma Darieva will co-design the programme as a lecturer.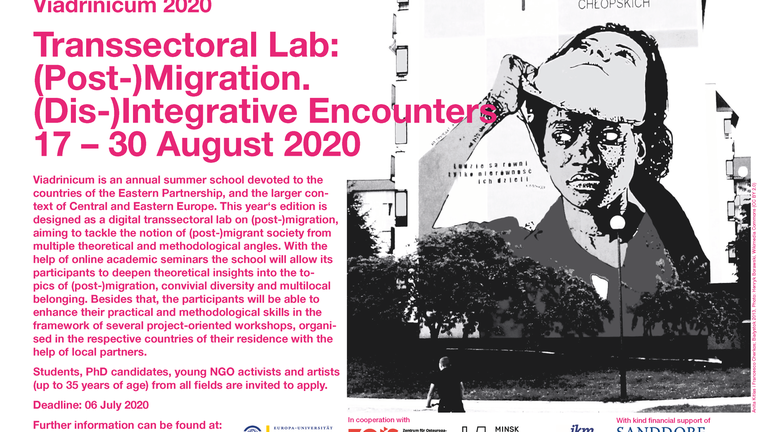 Academics, artists and activists who have not yet reached the age of 35 can apply. Due to the current situation, the workshops will be offered exclusively online.
As a digital, transsectoral laboratory, this year's Viadrinicum will look at the concept of post-migrant society from different theoretical and methodological perspectives. With the help of academic online seminars, the school aims to deepen theoretical insights into the topics of postmigration, convivial diversity and multilocal affiliations. In addition, participants will be able to expand their practical and methodological skills in several project-oriented workshops. They are organised in the respective countries with the help of local partners.